Data processing in progress
As we are waiting for the last batch of data from ARSF (2016-03-24), the EMMIRS group is working with the data processing of the LIDAR, hyperspectral data and aerial images. Below is the mosaic of geo-referenced aerial images from the first flight sortie.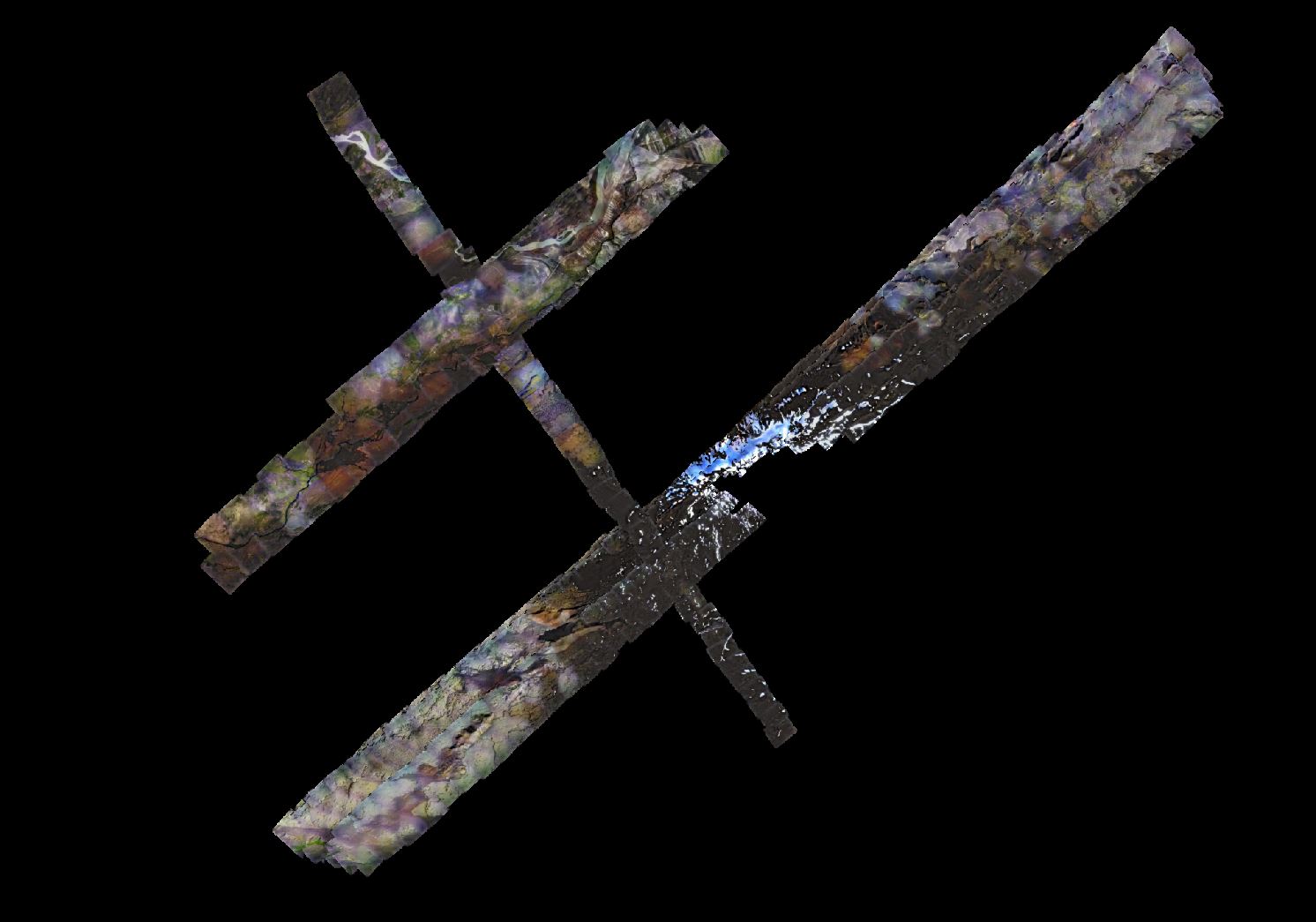 ARSF Data Analysis Node is currently (2015-12-01) processing our data from the flight survey over Hekla this summer. Below is a small appetiser of the LIDAR point cloud in progress.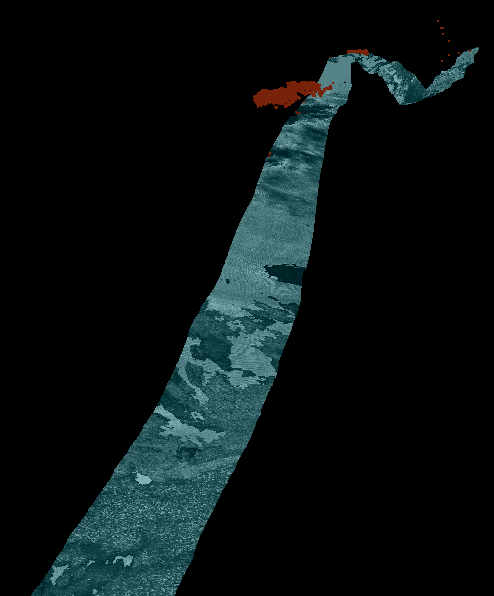 Field work & flight survey
From the 20th of July to the 1st of August  & 27th of August to  4th September 2015 we collect reference data (vegetation, soil, geology) through field campaigns. Furthermore, the area was mapped by ARSF NERC plane acquiring both LIDAR and hyperspectral data. These data are key to build a benchmark repository. Having a benchmark repository in Iceland is necessary for EMMIRS to test the proficiency of the developed mapping techniques. Furthermore, it ensures that new analysis techniques that are being developed internationally in the coming years will be tested with respect to Icelandic conditions.
Heklas unknown glacier.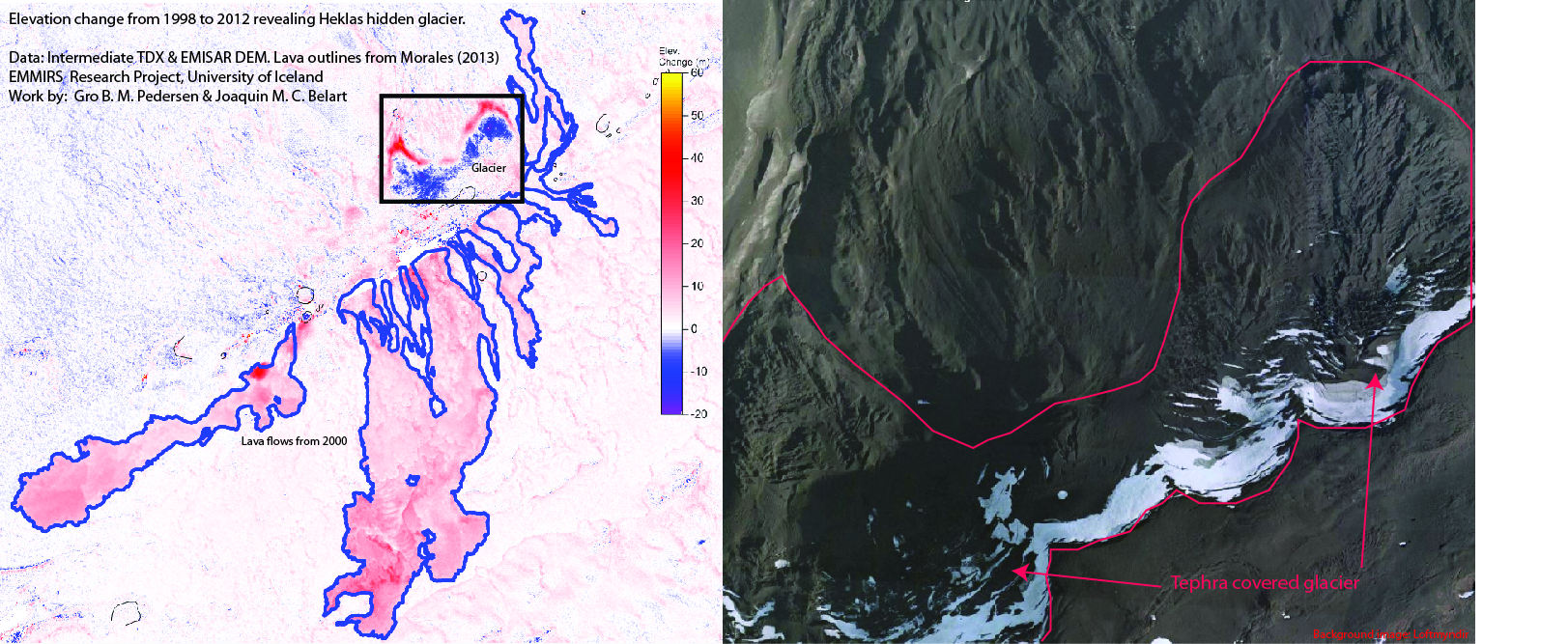 Heklas hidden glacier is unknown to many, and was thought to have melted away during the 1980-1981 eruption.
However, topographic changes calculated from two topographic models revealed the clear signature of the glaciers mass movements on the northern flank of the mountain. Aerial photography show that the glacier is brown because it is covered by a thick layer of tephra. However, the glacier crevasses can clearly be seen, and the snout of the glacier is wet from melting.
Travelling back in time with old aerial photographs
Thanks to Landmælingar Islands old aerial archive we can travel back in time to look at younger version of this beauty: Hekla volcano, 1946. These photographs are used to make digital elevation models and provide a unique opportunity to see the changes in the Hekla area.